Teresa Holland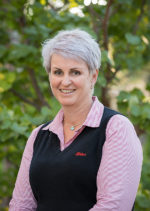 Property Manager
Having commenced her career in property management in 2006, Teresa brings a wealth of experience to the team. She is highly focused on securing an excellent tenant for your property within the shortest possible time frame.
If you are looking for a Property Manager who cares about you and  your property, who will treat your home as if it were her own, and ensure that you receive the best possible return on a long term basis then you are in very good hands.
Teresa thrives on achieving great results and gains a high degree of satisfaction from her work. You will always be welcome to contact Teresa for a congenial and professional discussion on your property management requirements.
Teresa recently won Property Manager of the Year 2016!! Congratulations Teresa and great work!!
08 8644 4600
08 8644 4655
08 8644 4600
Teresa's Awards

Property Manager of the Year!