Kylie Durdin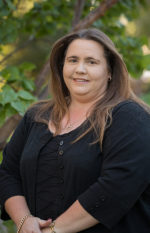 Property Manager
Kylie initially joined the Elders real estate team on a short term property management contract however the growth of our portfolio in recent times has required the transition of Kylie's appointment to a permanent position.
Kylie has exceptional organisational skills that allow her to manage the vast amount of administration support responsibilities her role entails. Kylie is capable of assisting our clients with all of your enquiries whether you are a landlord, tenant or service provider.
Kylie is a valuable member of the Elders award winning team.
08 8644 4600
08 8644 4655